If you are using T2C (CarPlay for Tesla) and you are experiencing no network signal from your SIM, please try to upgrade T2C.
Upgrade steps are as follows.

1, T2C is powered on
2, iPhone Bluetooth connect T2C Bluetooth (Bluetooth name: Autokit-****)
3, confirm the use of CarPlay
4, in the phone browser, enter the URL: 192.168.3.1
5, in the 192.168.3.1 web page, click upgrade
6, after the prompt upgrade success, please wait for T2C reboot has completed the upgrade
Picture tutorial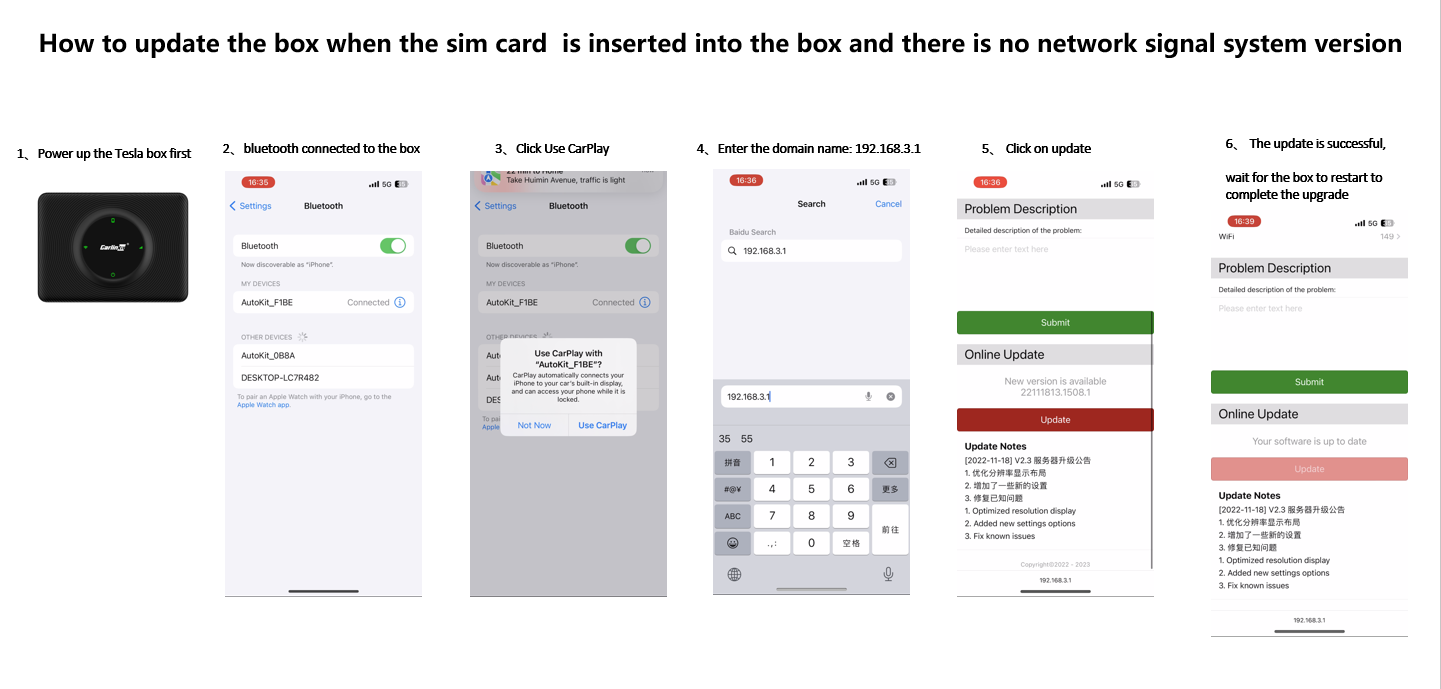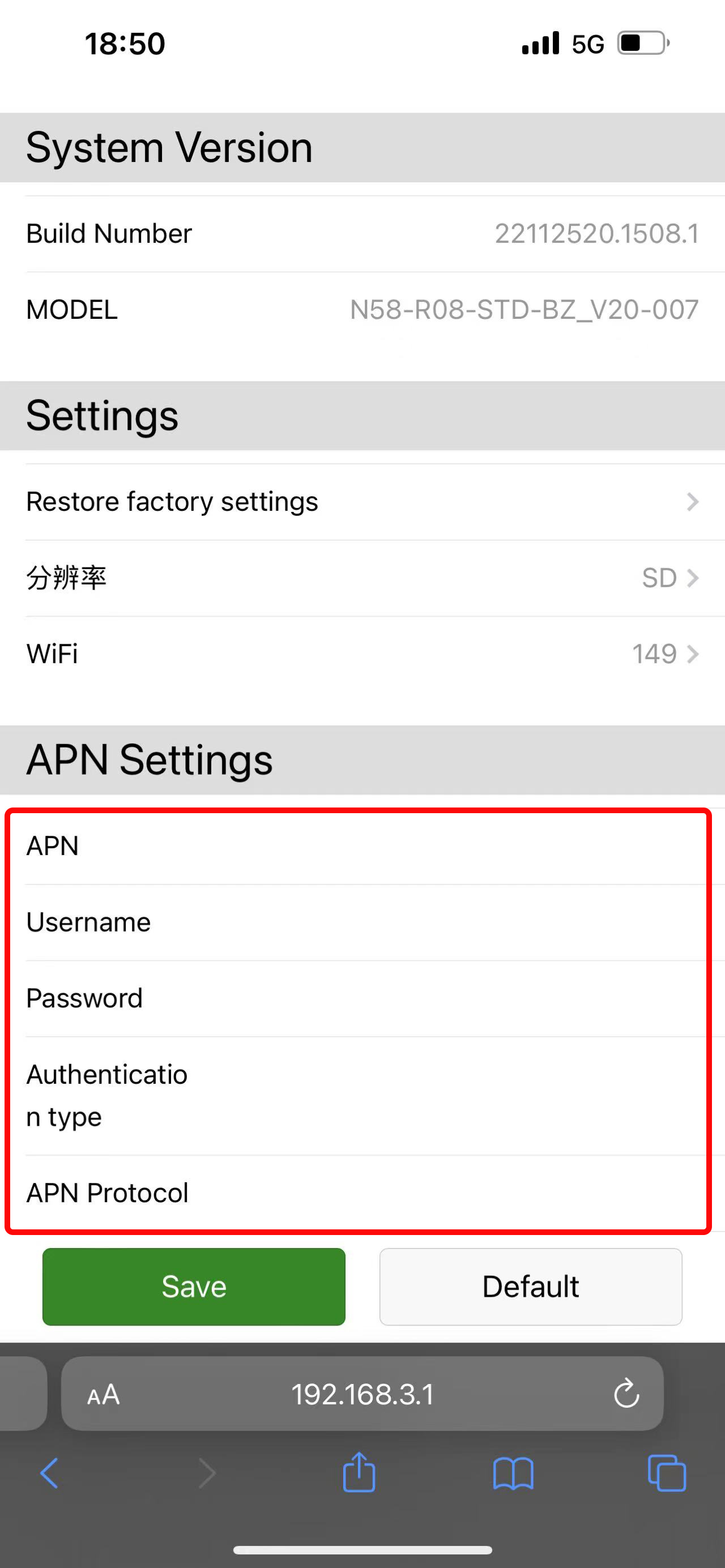 7,Contact your telecom operator to obtain the APN parameters and fill in.