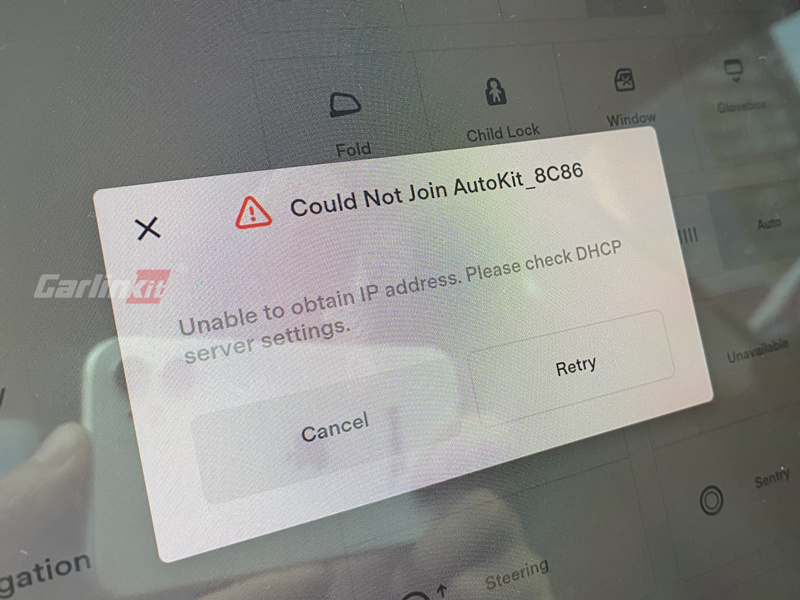 Using the T2C product, enter the T2C's Wi-Fi password on the Tesla screen and this prompt appears. 
If your T2C is not using a SIM card, but using iPhone's hotspot/Bluetooth to provide network traffic, please check that
- Whether the iPhone has turned on the hotspot
- Whether the iPhone has connected to T2C Bluetooth
- Please update the firmware to the latest version first and then try again
If your T2C is using SIM card
- Please upgrade the firmware to 22122411.1508.1 and above, iPhone after connecting to T2C's Wi-Fi, use Safari to access 192.168.3.1, turn off the BT modem option - off
- Please check if the SIM is providing network traffic properly and if it has any outstanding charges.
BT modem ON - Use Bluetooth/hotspot to provide traffic
BT modem OFF - Use SIM card to provide traffic


Plug and Play solution from Carlinkit * 18% OFF WITH CODE T2C*

Click here to grab a Wireless CarPlay dongle for your Tesla.